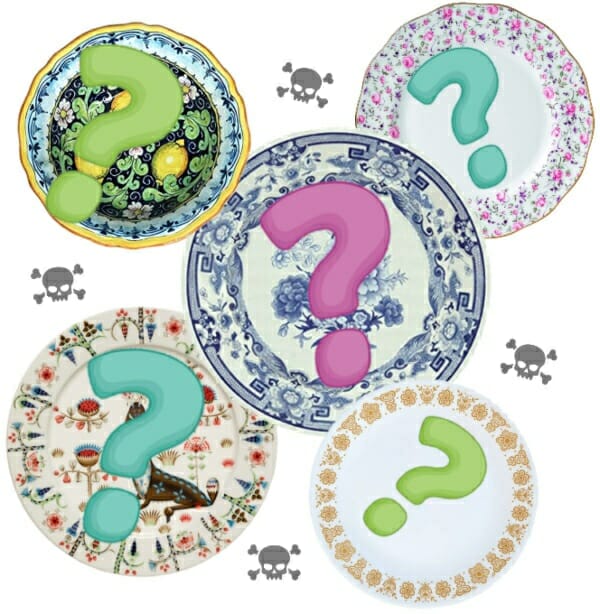 Disclosure: Our reviews stay ad-free as they're entirely reader-supported. As an Amazon Associate, I earn from qualifying purchases. When you buy through links on our site, we may earn an affiliate commission at no cost to you. This revenue helps us test products and develop quality content.
In this guide, you'll discover the (6) safest dishes to use at mealtime (and more).
Now, maybe you know that dishes can ooze toxins into your food. But do you know why or how to tell?
Lead and cadmium hide in the glaze of brightly colored, decorated dinnerware.
That's why you should ALWAYS choose lead and cadmium-free dinnerware sets. Tell me if this sounds familiar:
You hop online, only to have a million various plates – ceramic, glass, porcelain, bone china, melamine plastic, etc. – thrown at your face.
And the thing is, some of those dishes are fine for decoration, but not for eating… How can you tell which dinnerware is actually non-toxic?
This post shows you how to make that judgment; this way, you keep your family safe.
Below, we're focusing on non-toxic, lead-free dinnerware brands alone – none of which are made in China.
You'll uncover the six safest dishes to use, how toxic materials end up on your dinner plates, how to tell, and the dangers of toxic dinnerware.
In a hurry? Tap any section on the list below to jump ahead.
Let's get started.
Enjoyed this post? Share it with your friends!
Non-Toxic Kitchenware Checklist
Get a step-by-step product guide with insider tips & tricks for the safest kitchen possible!