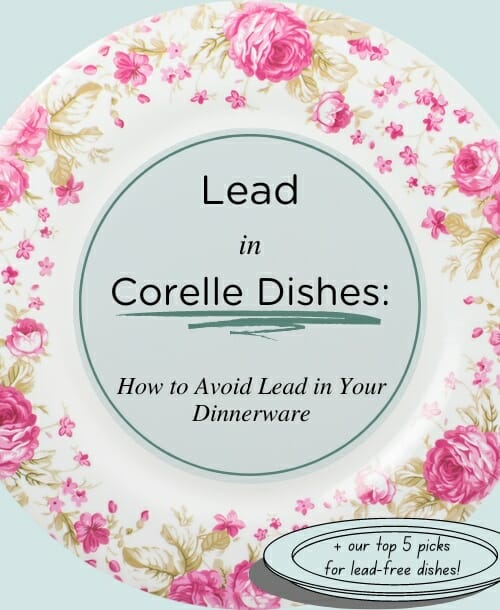 Disclosure: Our reviews stay ad-free as they're entirely reader-supported. As an Amazon Associate, I earn from qualifying purchases. When you buy through links on our site, we may earn an affiliate commission at no cost to you. This revenue helps us test products and develop quality content.
Corelle has remained among the most popular dishware brands since its 1970s introduction. Known for their fun, vibrant patterns and low weight yet high durability, 35% of American households owned Corelle by the 1980s.
Today, however, there is some concern over the safety of vintage Corelle dishes.
A recent New Hampshire Public Health Facebook post went viral after questioning Corelle's safety. Particularly pre-2005 dishware. Many of us were left wondering – is there lead in Corelle dishes? And are vintage Corelle dishes safe?
In short, any Corelle dishware made after 2005 is safe and complies with current FDA regulations on lead in dishes. And they have lots of modern lead-free patterns to choose from.
But are Corelle plates from before 2005 safe to eat on?
In this post, we'll explore Corelle's safety and carefully review the known Corelle patterns with lead. We'll also discuss why lead is used in dishware production, how it leaches, how to tell if a dish contains lead, and more.
Let's get started.
Enjoyed this post? Share it with your friends!