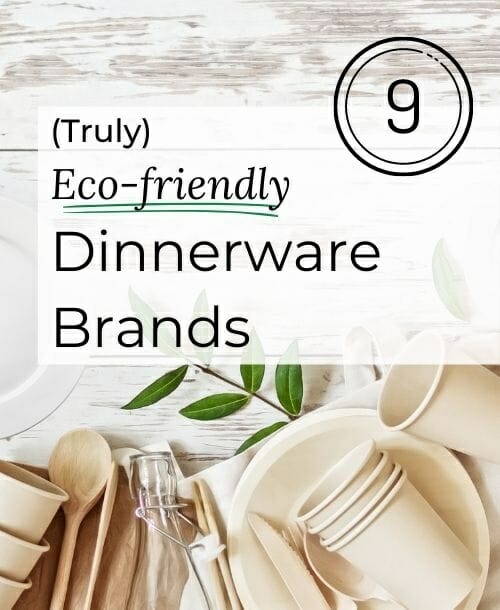 Disclosure: Our reviews stay ad-free as they're entirely reader-supported. As an Amazon Associate, I earn from qualifying purchases. When you buy through links on our site, we may earn an affiliate commission at no cost to you. This revenue helps us test products and develop quality content.
Is eco-friendly dinnerware really the foundation of greener dining? Well, we often think of food first when "greening up" the table – going vegan, for example.
While important, I'd argue that your dinnerware selection is just as vital. The wrong dishware leads to pollution, global warming, the consumption of toxins, and, believe it or not, reducing the planet's oxygen levels. We'll touch on that later.
But what exactly is sustainable dishware?
It involves much more than material. Where you buy your dinnerware, and from whom, is equally important. That's where this guide comes in – we did the heavy lifting for ya!
Below, you'll discover:
The seven criteria that make dinnerware "sustainable." The three dinnerware materials you must either avoid or take caution with. The nine most eco-conscious dinnerware brands and marketplaces online – reviewed.
And, at the end, practical tips on identifying your own sustainable and non-toxic dinnerware… Whenever and wherever.
Let's get started!
Enjoyed this post? Share it with your friends!
Non-Toxic Kitchenware Checklist
Get a step-by-step product guide with insider tips & tricks for the safest kitchen possible!