We try our best in life to stay healthy. From exercise and the foods we eat to the cleaning products we use. But what about our cookware? Unfortunately, pots and pans might be introducing toxins into your food as you cook. That's why we should make sure to use healthy non-toxic cookware in our home.
Many cookware products on the market today and in the past have been unsafe due to chemicals and toxic metals used in manufacturing processes.
The good news is that now a vast amount of information has become available about these toxic hazards and also great non-toxic replacements!
The problem is that not all "safe" cookware options are as safe as they say while others lack convenience, durability or are cheap quality.
This post serves as a guide to the safest pots and pans available at the time of writing.
We evaluated this through many hours of research on materials, brands, company reputations, and thousands of customer reviews.
The eight cookware options we have listed are some of the absolute best in their class and the safest cookware in 2020.
But first, what's the deal with traditional non-stick cookware?
Traditional Non-Stick Cookware Dangers
Traditional non-stick cookware dangers are present in most kitchens. Chemicals used in non-stick cookware can be toxic.
You may be familiar with Teflon, which is the brand name for a man-made chemical known as polytetrafluoroethylene (PTFE).
Teflon was developed by DuPont in 1938 and is most commonly used as a non-stick surface for pans and other cookware.
When heated beyond 325°F or when scratched, PTFE may begin to release another chemical called perfluorooctanoate (PFOA).
The big issue with Teflon isn't ingesting it, but rather breathing it in when it gets hot as it's actually toxic enough to kill pet birds.
The U.S. Environmental Protection Agency reports that "studies indicate that PFOA and PFOS can cause reproductive and developmental, liver and kidney, and immunological effects in laboratory animals."
They also report limited findings related to:
Low infant birth weights

Effects on the immune system

Cancer
PFOA isn't the only ingredient you want to avoid in toxic cookware.
Things like aluminum, plastic, BPA, lead, and cadmium all pose a serious risk to our health and should be avoided.
While nonstick coatings like Teflon no longer contain dangerous PFOA and PFOS, which were phased out by EPA's PFOA Stewardship Program, very old Teflon cookware (made before 2013) could still contain these dangerous chemicals.
So if your nonstick pans predate 2013, dispose of them safely and invest in new, safe non-toxic cookware.
Cheap, low-quality cookware is also something to avoid as that too can contain hazardous chemicals in their materials as many times companies using cheap processes don't normally pay for testing.
It's important to understand exactly "what" is being used in your cookware's non-stick coating.
This is crucial for not only our health and well-being but for our children as they are more vulnerable to the effects toxic chemicals then adults.
Not all non-stick pots and pans are unsafe though, and the products featured in the final section of this post are proven healthy non-toxic cookware examples!
What Type of Cookware Should I Buy?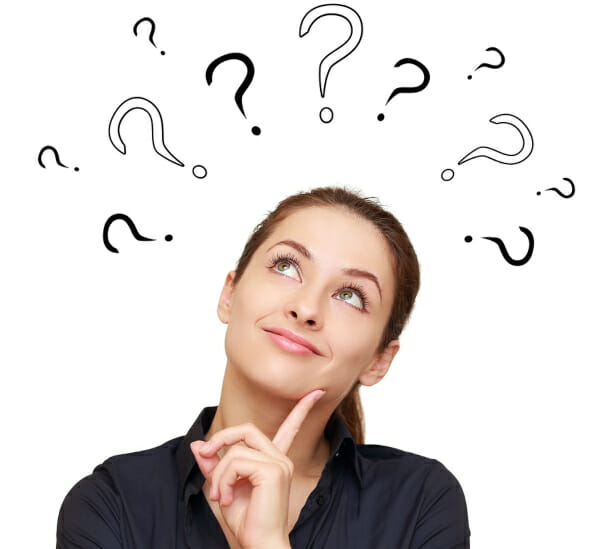 Now that we know the dangers of non-stick Teflon products, that begs the question: what type of cookware should I buy?
There are several things to consider when making that choice…
Do we want the best non-toxic and non-stick cookware? Or you aren't worried about non-stick.
Maybe you're looking for a healthy cookware material that can withstand high heat and go from fridge to stove quickly?
Maybe you want something lightweight or something that can be thrown into the dishwasher for convenience.
Regardless of your need, there is luckily an option for you to choose from right in this article.
Healthy non-toxic cookware today has had many improvements in things like safer materials, designs, and non-stick coatings.
These days, you can choose from an overwhelming number of cookware options: stainless steel, cast iron, ceramic, copper, aluminum, clay, porcelain enamel, titanium along with many other surfaces labeled non-stick.
Some of these are safe and healthy while others can be bad for your health, and bad for the planet.
The most important thing here is to be mindful and consider the chemicals used in your cookware, cooking needs, and the features we discussed above.
If chemicals can leach into your foods during cooking, then we obviously want materials that are non-toxic.
We also want to make smart purchases that will last us for a long time.
Like I said, your cookware should fit YOUR specific needs, as there aren't exactly one size fits all solutions for everyone.
We'll evaluate and look at all options in this detailed article so you can walk away knowing precisely which cookware to choose.
Choosing the Safest Non-Toxic Cookware
Now is where the rubber meets the road! In the next section, I'll show you the toxic cookware that you should steer clear of and why. The section after that, you'll see our eight best and safest non-toxic cookware choices.
Generally, each one is a different material/ design and that is to show you plenty of options so you can decide which features of healthy non-toxic cookware are best for your family.
Toxic Cookware – What to Avoid
For this section we'll discuss the three main toxic cookware examples you should generally avoid before we get to the eight healthy non-toxic cookware brands.
⊗

Non Stick Teflon and PTFE/ PFOA
The first of three to avoid are the previously mentioned non stick Teflon style pots and pans. When you cook with these pans, fumes of PFOA are released and collect in your body if breathed in.
These harmful effects of non-stick cookware are amplified the older the Teflon pan gets, as the coating breaks down over time and gets into food.
We strongly want to avoid the harmful effects of non-stick cookware with Teflon and other cheap non-stick pots and pans as they too can release bad toxins.
Takeaway? AVOID AT ALL COSTS!
Before we get to the healthy non-toxic cookware options, here are two more designs you should avoid.
Aluminum cookware was popular for years as it was lightweight, easy to use, durable, and relatively easy to clean.
The convenience of its lightweight features have made it popular in commercial settings as well because it's easy to move and maneuver large aluminum pots and pans.
Aluminum cookware is relatively inexpensive compared to other materials and due to its highly conductive properties, it heats very well and heats evenly.
So why is Aluminum cookware on our "things to avoid" list? Well, while there ARE aluminum pots and pans that CAN be safe, many should also be avoided.
Aluminum is often used for conductivity at the core of a pan coated with stainless steel or else chemically treated to be non-reactive with acidic foods.
So, the only safe aluminum cookware are those anodized or clad in a non-reactive material such as stainless steel where no aluminum touches your food.
Many of these are low quality however and should be avoided.
But for pure uncoated aluminum pots and pans, you should definitely steer clear.
The bare aluminum surface is highly reactive with alkaline or acidic foods such as tomatoes, vinegar, and citrus.
Cooking these foods on aluminum can alter the food's flavor and appearance and leave the pan with a pitted surface.
In some tests, an unpleasant metallic taste was detected in tomato sauce cooked in aluminum pots.
We all have some exposure to aluminum daily but recent research shows that aluminum is toxic at certain amounts.
Research has linked elevated aluminum levels to central nervous system problems, including one 2013 study in Immunologic Research that linked aluminum to Alzheimer's, ALS, and autism spectrum disorders.
In the next section of this article, we'll show you one safe option of coated aluminum cookware that is well trusted.
Other than that though, be wary!
Copper cookware is another respected material in the kitchen due to, like aluminum, it's excellent thermal conductivity.
It heats up very quickly and also very evenly and does so at an even thinner thickness than aluminum.
Like uncoated aluminum's downfall, however, these pots and pans are also very reactive with alkaline or acidic foods.
Cooking these types of food with copper cookware can cause copper to leach into your food.
Now yes copper IS an essential mineral. But a healthy diet usually supplies plenty of copper, and elevated levels of copper in your body can be toxic.
Some copper cookware that's lined with stainless steel or tin can be safe, but again, you need to be very careful about who you buy from.
High quality "safe" copper pans can be very expensive and also require regular polishing and maintenance.
Simply put, buying copper cookware is almost like buying an overpriced sports car.
It can perform but also be hazardous and you can get something just as good or better AND safer for less cost.
So for that, we include it in our "things to avoid" list.
Now it's finally time to get to the healthy non-toxic cookware options that have been deeply researched and evaluated as some of the absolute best in class for the following styles!
This was done to take the heavy lifting off your plate in your quest of new healthy non toxic cookware. 
Here we go!
Best Non-Toxic Cookware Options for Health
Now that we've discussed which cookware to avoid and why, it's finally time to list our best non-toxic cookware that is safe for your family!
We know it is important to consider which features you require for your specific needs and that's why we have here listed eight different materials of cookware from almost all different brands.
Each one will fit specific needs and if you're in the market for new cookware or want to upgrade what you currently use, consider the pros and cons of these healthy non-toxic cookware options.
Disclosure: The products mentioned in this post were researched and discovered to be some of the best in their market. I did this as a resource for you in case you wanted to further explore that particular product/ brand, without doing the tedious research. I may receive a small commission if you purchase through those links at no cost to you.