8 oz Steel Cups Set with Spill-proof Silicone Sippy Lids
Quickly and easily transform from normal toddler cups into incredibly simple sippy cups!
Consists of only two plastic-free parts, so you'll eliminate toxic chemicals around your kids!
Our BPA-free cups are crafted from the highest grade steel with lab-tested precision. Translation = The last kid's drinking cup you'll ever need!
The lids are BPA and phthalate-free food-grade silicone and make the cups completely spill-proof when applied.
Perfect for babies and toddlers to reduce plastic exposure and give you peace of mind during bumpy road trips.
These grow with your kids. Use the lid until it's no longer needed and save money on buying new cups each year.
CPSIA-certified by strict third-party lab testing – proven safe for your family.
Full 1-Year Unlimited Warranty!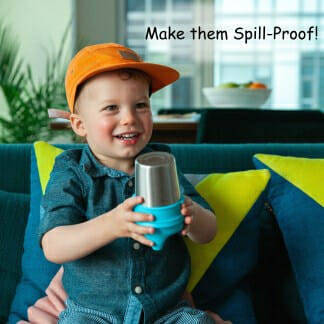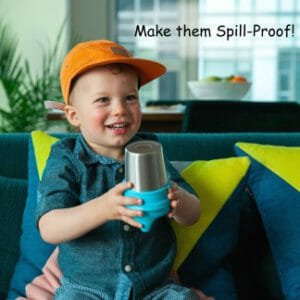 Confidently hand any beverage to your child without worry – with our stainless sippy cup!
Once you stretch on a lid, even if the cup is shaken violently or tossed across the room, they remain leak-proof!
Flexible and durable, the silicone lids can easily be applied and removed from your steel sippy cup.
The metal sippy cup and lids are also completely dishwasher-safe!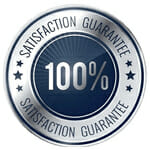 We're so committed to your satisfaction that we automatically provide you a FULL 1-YEAR UNLIMITED PRODUCT WARRANTY!
If anything goes wrong, our word class customer service will take care of you!
Let us know and Free Replacements will be sent out the SAME DAY!
EMAIL US on the website or TEXT our exclusive Customer Support # (Included with purchase) to get immediate support!
See what actual customers have said!
"These are seriously amazing sippy cups! So happy with this purchase. My daughter loves them, and so do I! These are the only ones that don't leak. AMAZING!"
"Love this cup and lid! My son is 14 months and carries his cup everywhere and drops it, rolls it, smashes it and nothing spills and the cup stays in perfect shape! Will be buying more!"
"Easy to clean and durable! My son who never ended up taking a bottle will drink from these sippy cups!"
"I have used so many different cups for my twins and these are by far the best I have used, and not to mention they are a healthy alternative to plastic! Completely recommend to all moms out there!"
"Awesome product and one year warranty from friendly seller they send emails to confirm and thank you plus after if you agree they will send you smoothie recipes nah I'm sayin!"
Have a question about our cups first?
Ask below and we'll get right back to you within the hour!