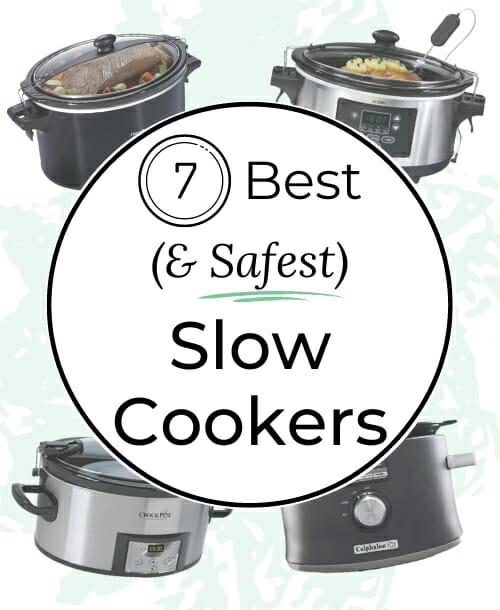 Disclosure: Our reviews stay ad-free as they're entirely reader-supported. As an Amazon Associate, I earn from qualifying purchases. When you buy through links on our site, we may earn an affiliate commission at no cost to you. This revenue helps us test products and develop quality content.
Non-toxic slow cookers make life way easier (and healthier), but not if you pick the wrong one… Hence why I began with non-toxic.
The truth is, some slow cooker inserts bathe food in toxins like lead and PFAS chemicals.
Even worse, several manufacturers hide their safety testing information – that is, if they've even tested their crock pots.
So, which slow cookers are lead-free? You're in the right place to find out.
Below, you'll discover the crock pots to avoid, how to tell if a slow cooker is toxic, and the seven best non-toxic slow cookers reviewed!
Let's get started.
Enjoyed this post? Share it with your friends!
Non-Toxic Kitchenware Checklist
Get a step-by-step product guide with insider tips & tricks for the safest kitchen possible!