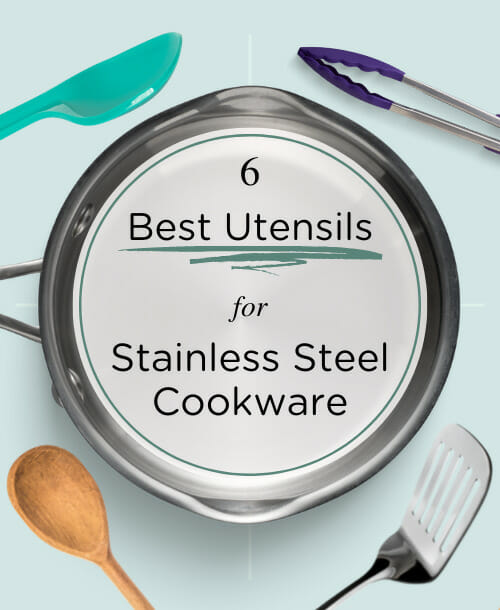 Disclosure: Our reviews stay ad-free as they're entirely reader-supported. As an Amazon Associate, I earn from qualifying purchases. When you buy through links on our site, we may earn an affiliate commission at no cost to you. This revenue helps us test products and develop quality content.
Is it better to use certain types of cooking utensils with stainless steel pots and pans? Is one spatula or spoon better than another?
With seemingly endless utensil (and cookware) options, it can be tricky to know which is best. In particular, the best cooking utensils for stainless steel cookware…
Luckily, stainless steel pans are tough, so you can use them with most utensils.
But, as with most things, each type of utensil has its pros and cons.
To help you out, we weighed the benefits and challenges of each and found the six best utensils for stainless steel cookware.
Come along with us as we review the most common utensil materials, exploring their positives and negatives so you can find the best cooking tool for you (and your cookware, of course!).
Best Utensils for Stainless Steel Cookware | Quick Links
Enjoyed this post? Share it with your friends!