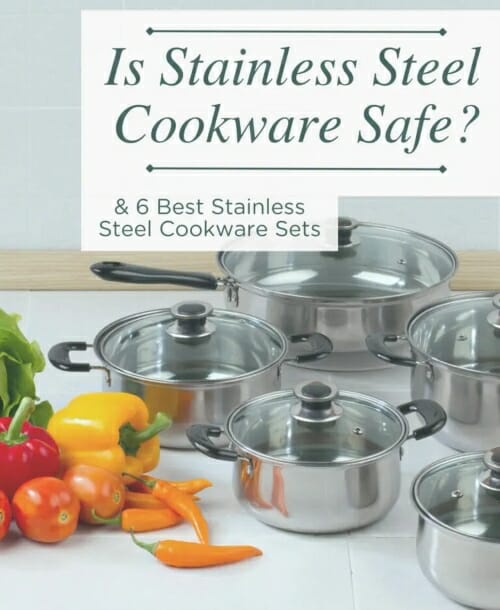 Disclosure: Our reviews stay ad-free as they're entirely reader-supported. As an Amazon Associate, I earn from qualifying purchases. When you buy through links on our site, we may earn an affiliate commission at no cost to you. This revenue helps us test products and develop quality content.
Welcome to our guide on the safest stainless steel cookware! Stainless steel is a durable alloy known for its sleek appearance and remarkable safety. The secret lies in its chromium content, which forms a protective layer, preventing corrosion and providing increased durability. With non-porous surfaces and no unwanted flavors, stainless steel ensures worry-free cooking.
In this comprehensive guide, we'll explore the benefits of stainless steel cookware, from its safety, durability, and versatility to its ease of maintenance. Prioritize safety without compromising on style and join us in discovering the best safe stainless steel cookware for your kitchen.
Are you ready to embark on this culinary journey? Get the details on stainless steel safety and considerations, or jump straight to our picks for the best stainless steel cookware sets.
Safety: Why Stainless Steel Cookware Is Non-Toxic