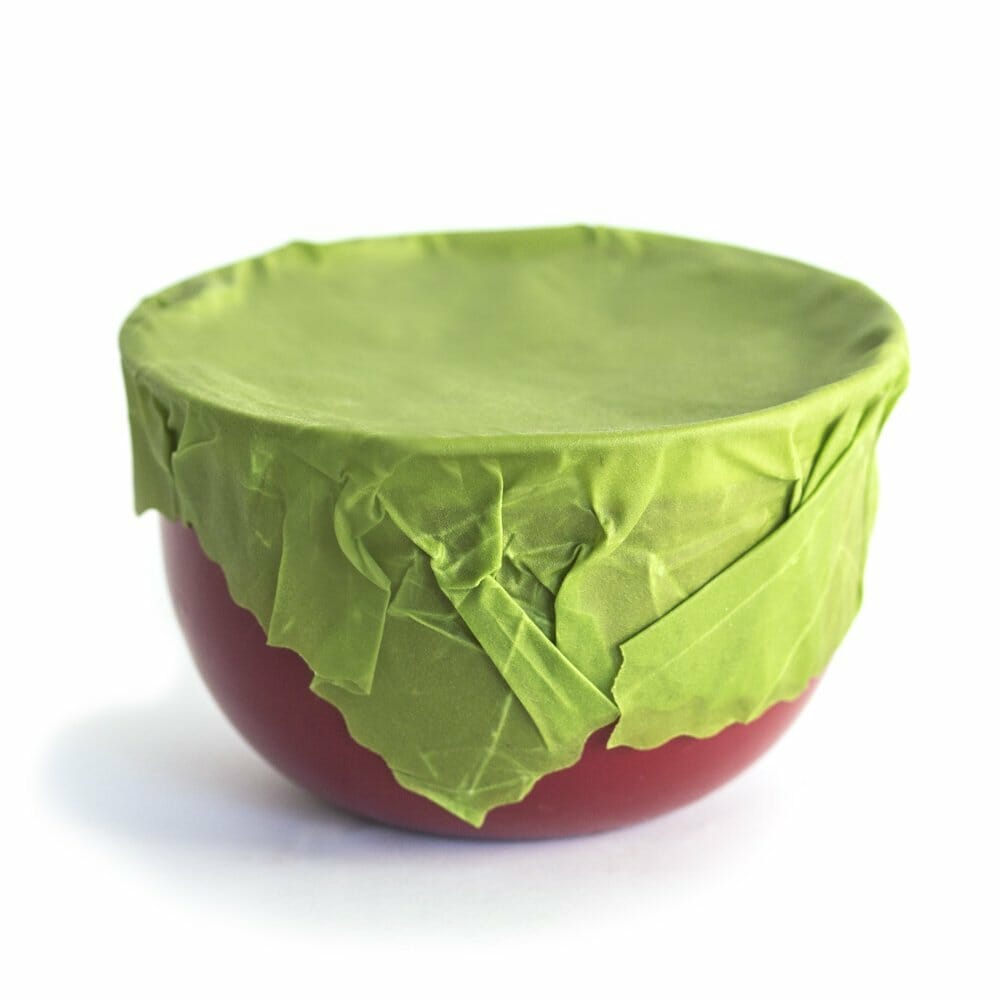 Disclosure: This blog is reader-supported. As an Amazon Associate, I earn from qualifying purchases. When you buy through links on our site, we may earn an affiliate commission at no cost to you. I only recommend products I would use myself and all opinions expressed here are my own.
Seemingly every day now, we see more and more negative consequences of our modern-day plastic usage. We also learn more about the health implications which are associated with plastic chemicals entering your food or beverages, then entering your body during consumption. This happens frequently with the plastics we store our leftovers in. In this post, we're discussing Etee food wraps and how they can benefit you!
Words from National Public Radio, "Most plastic products, from sippy cups to food wraps, can release chemicals that act like the sex hormone estrogen, according to a study in Environmental Health Perspectives."
These "EA" or "Estrogenic Activity" hormones can cause heart, brain, and child developmental issues.
A common and often overlooked product many of us use in our daily lives are plastic food wraps like Saran Wrap TM or plastic bags like Ziploc TM bags.
These plastics are in direct contact with our foods and, along with adding to the already incredible amounts of plastic pollution, can release these chemicals into our family's foods.
Plastic drinkware and children's sippy cups especially are at risk for this.
That's the main reason we worked hard to create our 100% plastic-free toddler cups with spill-proof lids and frequently post on the topic of stainless steel sippy cups.
This waste not only impacts the planet but also your wallet. Single-use plastic items like bags and plastic wraps are a steady drain on your grocery bill.
It's essentially like throwing out money.
But nowadays, thankfully there are amazing companies making innovations in this field.
Presenting Etee food wraps made from all-natural materials including hemp and beeswax, and reusable for up to a year!
Benefits of Etee Beeswax Reusable Food Wraps
Knowing the facts about plastic chemical exposure and plastic wraps, it makes sense to seek out a better alternative. Etee's beeswax reusable food wraps provide a fantastic solution to this common problem.
These organic food wraps are made from a natural and completely safe blend of materials that totally eliminate exposure to plastic!
The wraps are plastic-free and preserve food – naturally – with beeswax, coniferous tree resins, and essential oils all infused in an organic cotton cloth.
Beeswax and coniferous tree resins have been known for centuries to act as a great preserver.
"Coniferous resins, the scientists [Stephen Buckley and Richard Evershed, of the University of Bristol] explain, can slow microbial degradation, whereas beeswax has antibacterial properties and serves as a sealant." – Scientific American
Etee applied those same principles to their food wraps and added a few extra ingredients (more on that below).
By using Etee wraps, you are keeping your food safer and healthier for your family, while also helping to reduce environmental harm and save wasted cash on disposable wraps and bags!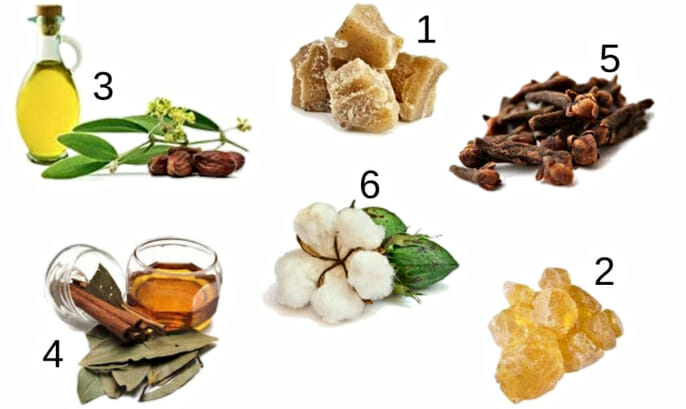 Beeswax – Beeswax provides an antibacterial seal over perishables. Also added is a touch of non-GMO soy wax to help make your foo

d

wraps stickier, which helps it to adhere to bowls.
Coniferous Tree Resins – Coniferous tree resin helps to prevent the beeswax from cracking when cooled, while also slowing microbial degradation.
 Organic Jojoba Oil – Organic Jojoba oil is antibacterial and helps to soften the wax, making the wraps more malleable and tacky.
Organic Essential Cinnamon Oil – Organic Essential Cinnamon Oil adds antibacterial properties, while also offsetting the sweet honey aroma.
Organic Essential Clove Oil – Organic Essential Clove Oil is antibacterial and off-sets the sweet aroma of the beeswax.
Hemp & Organic Cotton – All the ingredients are infused in blended hemp (55%) & organic cotton (45%) muslin fabric that is dyed with non-toxic, Eco-friendly dyes. All dyes are non-toxic and free heavy metals, AZOs, and formaldehyde found in many textile dyes. Also, very little water is utilized, of which a great portion is recycled.
You can see how Etee's food wrap ingredients were carefully chosen for optimal performance and effectiveness.
They provide antibacterial protection and increase the ability of the wraps, making them much more functional and also much safer than any traditional plastic wrap or food bags.
How to Activate Your Etee Beeswax Wraps
How to use your Etee reusable food wraps is a pretty simple process.  The first thing you do when you want to wrap up some leftovers is you activate your wraps. You do this by simply warming them in your hands. To do this, ball up the wrap and roll it in your hands like a piece of pizza dough.
This is necessary because as many of you know when the wax cools it stiffens up.
Ever dip your finger in candle wax?
Once your Etee reusable wrap is activated and loosened up, wrap it around produce, bowls, sandwiches, nuts, snacks, cheese, and cooked or smoked meats – virtually any perishable.
The wraps stick to themselves and provide a clean and protective seal. They cool and cure almost instantly.
Now, your foods are wrapped tight and preserved inside a completely plastic-free and all-natural reusable food wrap!
To clean and reuse your wax food wraps, simply rinse in cold water, (hot water will reduce the wax coating) and wash with mild dish soap (avoid alcohol-based soaps) using your hands or a soft sponge, just like you would a plate or bowl.

Once clean, you can either hang to dry or use a towel and re-use immediately!
How long do Etee wax wraps last?
On average, your Etee wax wraps should get about 120 – 150 uses, but it ultimately depends on how often and how intensively and for what purpose you use them. Some people will get a full year out of their wraps, but that depends entirely on how often you use them.
Slight use, such as a bowl topper, can last for about a year.
More frequent daily use will shorten that time span down to about 5-6 months.

Think of all that saved money on disposable plastic wraps over 6 months to a full year's time!
Where to Buy Your Set of Etee Food Wraps
Etee offers four different size sets of reusable food wraps on Amazon!
These options include a 3-piece assorted set (pictured above) featuring one small teal wrap (7″x 8″), one medium green wrap (10″x 11″), and one large blue wrap (12″x 14″).
You can grab this 3-piece set by clicking here!
The second option includes nine wraps, three of each size/ color.
You can grab the 9-piece set by clicking here!
Etee's third option includes 18 wraps, six of each size/ color.
You can find that 18-piece set by clicking here!
And lastly, their fourth option includes a whopping 36 wraps, 12 of each size/ color.
You can grab this 36-piece jumbo set by clicking here!
Buying on Amazon is always a safe choice for online shopping.
This gives you the confidence that Amazon provides, with free shipping, 30-day returns, and excellent support!
On top of that, Etee offers its own 90-day extended money back guarantee!
You can't go wrong here!
That's it for this post on Etee food wraps!
We can see that reusable beeswax wraps, when used instead of mass amounts of plastic Ziplocs, can help us save money and more importantly, reduce plastic pollution and our exposure to hormone-disrupting chemicals!
Etee has been satisfying customers with their wraps for years now, and I'm sure you can be next if you give these a go!
Thanks for stopping by!
Non-Toxic Kitchenware Checklist
Get a step-by-step product guide with insider tips & tricks for the safest kitchen possible!